Faculty Development News This Week:

祝賀,同事! (translated from traditional Mandarin, "Hello, colleagues!").


Chinese translation courtesy of Free2Professional Translation.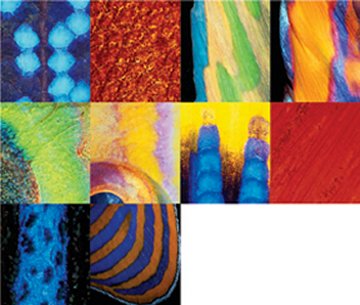 I wanted to begin the week with something colorful, so here you are. What is this? Answer* at bottom of screen.


Conferences


--21st Annual Conference on Distance Teaching & Learning


3 to 5 August 2005
Madison, Wisconsin, Wisconsin


Website: www.uwex.edu/disted/conference

Contact name: Kimary Peterson
E-mail: distel_AT_education.wisc.edu (to e-mail the conference organizers, please replace _AT_ with @)

The Annual Conference on Distance Teaching and Learning is recognized internationally as one of the premier events on distance education. The conference addresses the needs of educators, trainers, managers, and designers from throughout the country.

Organized by the University of Wisconsin-Madison.

Deadline for abstracts/proposals: 24 January 2005

Writing and Publishing


--Call for Chapters: Online Learning Social Dynamics


The guiding objective of the proposed book entitled Online Learning Social Dynamics is to blend current research and experience in the social dynamics of online learning to promote best practices and improved online education. Drawing on the latest research and reflecting on experiences in light of relevant theories and findings, this text will showcase the role of social dynamics in the delivery of effective online instruction. This book will bring together case studies, applied research, and best practices in a research-driven yet accessible text which should appeal to instructors, designers, and researchers. Such social dynamics are not presented as the pedagogical ends of the instructor's role, but as the foundation, or means through which more intentional learning activities may be constructed in the online classroom. We welcome your participation in this project.


The book is scheduled to be published by Idea Group Publishing (an imprint of Idea Group Inc.) in late 2005 or early 2006.


Tools


--Impatica


Impatica for PowerPoint makes it easy to add narrated business presentations to your web site or e-mail marketing programs.


Now you can deliver fully narrated and animated PowerPoint presentations to essentially any Internet device without plug-ins and even at normal modem speeds.


Impatica for PowerPoint simply converts the PowerPoint file into a compressed format that is optimized for streaming over the Internet. The Impatica file is typically 95% smaller than the PowerPoint HTML files.


Impatica for PowerPoint supports most of the features of PowerPoint, including text, graphics, transitions, animation effects and, of course, narration. See our User's Guide for additional details. Free trial download available.


--SoftChalk

SoftChalk is an instructional design utility that creates interactive Web pages that can be delivered via CD-ROM, the Internet, an institution's / organization's intranet, or an LMS, such as D2L. Free trial download available.



--Sxip.org

Sxip Network is a simple, secure and open platform for true digital identity. Sites that implement Sxip support are able to easily provide features like single sign-on and automatic form fill.

Swip.org


--JotSpot


This is a new wiki platform: JotSpot makes simple web applications simple to build by combining wikis and web applications in an easy-to-use hosted service for workgroups. In Beta.


Take the online introduction tour.



--Mozilla's Firefox Web Browser


The wait is over. Get Firefox 1.0, the faster, better web browser. Now available in fourteen languages, for Windows, MacOS X and Linux.


--Google Cheat Sheet


This is a reference guide to the most popular special operations for Google, including Boolean and adjacency operators, definitions, mathematical calculators, date search, and more.


Libraries / Knowledge Management


--RedLightGreen


RedLightGreen helps you locate the most important books and other research materials in your area of interest, and find out whether what you need is available at your favorite library. Sign in, and you can format and send citations any way you want: MLA, APA, Chicago, Turabian. Just click - and it's done.


This is neat!


--Online Content for Low-Income and Underserved Americans


The purposes for this study:


To describe who the underserved Americans are in relation to Internet content, the barriers they face, and what they want in the online world;


To analyze the online content currently available in the context of what low-income and underserved Americans want, emphasizing what exists, chief gaps, and promising building blocks; and


To provide a roadmap for action -- identifying ways in which the public and private sectors working in concert with underserved communities can ensure rich and relevant online content for Americans at risk of being left behind.


--A New Kind of Library: Prelinger Library, San Francisco


The Prelinger Library is an appropriation-friendly library. What do I mean by that?


Read all about it:


Why We Created This Library


Though libraries live on (and are among the least-corrupted democratic institutions), the freedom to browse and be surprised is becoming rarer. Much of the material in our collection is difficult to find in most libraries. Now that many libraries have economized on space and converted print collections to microfilm and digital formats, it's become harder to wander with creative curiosity and let the shelves lead you toward new information and ideas. Key research libraries are often closed to unaffiliated users, and many libraries keep most material in closed stacks, disabling the rewarding pleasures of browsing.


We are also interested in exploring how libraries with specialized, unique, and arcane collections such as ours can be liberated from protected academic environments and made available to people working outside of those environments.


Most important of all, people wishing to copy library holdings for research and transformative use often face difficulties in making legitimate copies. Since the act of quoting and recontextualizing existing words and images is indistinguishable from making new ones, we think it's important for libraries to build appropriation access into their charters, and we're trying to take a big first step in this direction.


We plan at first to open our library to others when we are there, and develop a model of service based on what we learn of other people's needs. It will be an appropriation-friendly setting. Scanners, digital cameras, and CD/DVD burners will be available so that visitors can make digital copies of items of interest and take them home. There will be no charge for using the collections, though we are exploring charging for commercial reuse of the materials so as to recover some of our expenses.


The library is located at 301 8th Street, Room 215 in San Francisco.


This resource acquired from BoingBoing, October Archive, 2004.


Learning Spaces


--Navy Knowledge Online


This is the official online learning portal of the United States Navy.


Visit the site for resources and also to see distance education pedagogy in action.


Recommended.

--In Sync: Environmental Behavior Research and the Design of Learning Spaces


This book addresses the subject of learning space design.


There's more to classroom design than simply considering what technology to put into the classroom. Designers and clients, whether in education or the corporate world, will each enjoy the way existing environmental/behavior research can be applied to the thoughtful consideration of these archetypes, either standing alone or used in combinations to create rich, interactive learning spaces.


Blogging

--Weblogs as a Bridging Genre

Read the abstract for this article:

Weblogs (blogs) frequently modified web pages in which dated entries are listed in reverse chronological sequences are the latest genre of Internet communication to attain widespread popularity, yet their characteristics have not been systematically described. This paper presents the results of a quantitative content analysis of 203 randomly-selected weblogs, comparing the empirically observable features of the corpus with popular claims about the nature of weblogs, and finding them to differ in a number of respects. Notably, blog authors, journalists and scholars alike exaggerate the extent to which blogs are interlinked, interactive, and oriented towards external events, and underestimate the importance of blogs as individualistic, intimate forms of self-expression. Based on the profile generated by the empirical analysis, we consider the likely antecedents of the blog genre, situate it with respect to the dominant forms of digital communication on the Internet today, and suggest possible developments of the use of weblogs over time in response to changes in user behavior, technology, and the broader ecology of Internet genres.


This is a 33-page PDF file.


--Who Blogs?


In this article, Women and Children Last: The Discursive Construction of Weblogs, the authors investigate who blogs age-wise, gender-wise, and why.


Pedagogy


--A Multimedia Model for Undergraduate Education


Read the abstract for this article:


In the search for greater productivity in undergraduate education, increasing enrollments have typically forced a continuing tradeoff between quality and cost. Large lectures (with 300-500 students) have become standard for introductory courses in many institutions. Educational technology has long been touted as an important tool for increasing productivity. However, its most common applications in undergraduate education (such as videotaped lectures) have been disappointing in terms of the quality of education they provide; and more innovative, computer-based applications have been deemed costly. Educators at Rensselaer Polytechnic Institute have developed a new interactive, multimedia model called the "Studio" that replaces the traditional lecture/recitation/lab format with a single Studio classroom of 48-64 students. Student performance and satisfaction are high, and total cost is lower than in the traditional model 7-be Studio is the core of an ambitious set of interactive, collaborative, multimedia, and distance learning techniques at Rensselaer which are attracting widespread interest among educators nationally and internationally.


A Multimedia Model for Undergraduate Education


This is a 15-page PDF file.


--Interactive Distance Learning: The Virtual Studio Classroom


This paper describes an innovative series of distance learning courses developed by the Anderson Center for the National Technological University. The focus is on interactive learning.


This is a 7-page PDF file.


--Next Generation Studio


Next Generation Studio courses integrate the power and flexibility of asynchronous learning with the known benefits of studio teaching. Web sites become virtual studio classrooms that engage students in interactive learning, team work and communication beyond the confines of scheduled classes.


Read the article:


This is a 6-page PDF file.


--Tomorrow's Professor



Although this is a repeat entry from last year, I am including it again in this edition because it is an excellent resource.


Read the promotional literature for this list administered by Richard M. Reis, Stanford University:


Welcome to Tomorrows-ProfessorSM Mailing List with postings twice weekly, usually on Monday and Thursday mornings, Pacific Standard Time. The Mailing List seeks to foster a diverse, world-wide teaching and learning ecology among its over 17,000 subscribers at over 500 institutions and organizations in over 108 countries around the world. To date there have been over 500 postings under the following categories:


Tomorrow's Academy
Tomorrow's Graduate Students and Postdocs
Tomorrow's Academic Careers
Tomorrow's Teaching and Learning
Tomorrow's Research


Subscription is free.


--Online Presentation: Distributed-Learning Communities as a Model for Online Education


The presenter, Chris Dede, is a professor at the Harvard Graduate School of Education.


The presentation runs approximately one hour and fifteen minutes.


Online Presentation:Distributed Learning


--Online Presentation: Improving Learning and Reducing Costs: New Models of Online Learning


The presenter, Carol Twidd, is with the Center for Academic Transformation,Rensselaer Polytechnic Institute.


The presentation runs approximately one hour and three minutes.


--Next Generation Studio: A New Model for Interactive Learning


Next Generation Studio courses integrate the power and flexibility of asynchronous learning with the known benefits of studio teaching. Web sites become virtual studio classrooms that engage students in interactive learning, team work and communication beyond the confines of scheduled classes.


This is a 6-page PDF file.


Blog Grab Bag


--Best Buy for Whom?



This article from The Wall Street Journal, 8 November 2004, Analyzing Customers, Best Buy Decides Not All Are Welcome,discusses how business strategists for Best Buy Corporation separate consumers / customers into angels and devils This article provides an interesting insight into corporate culture.

So, which are you? Angel or devil?

Analyzing Customers

I acquired this resource from BoingBoing, 9 November 2004.


--Graffiti, Minneapolis-Style


This is an online gallery of Minneapolis street art. The gallery displays the art work in other cities, too.


--No, It's Not Anti-Semitic


This article by Judith Butler, University of California, Berkeley, in The London Review of Books, 23 August 2003, discusses how legitimate criticism of Israel's social-political policies is not the same as anti-semitism--although it can be, as sometimes people couch anti-semitism views with political rhetoric.


--Beauty in Maps or Красивый в картах (in Russian)


These two sites, Moscow Metro and Old Russian Tram Maps, provide old maps of Russian trams and transportation networks.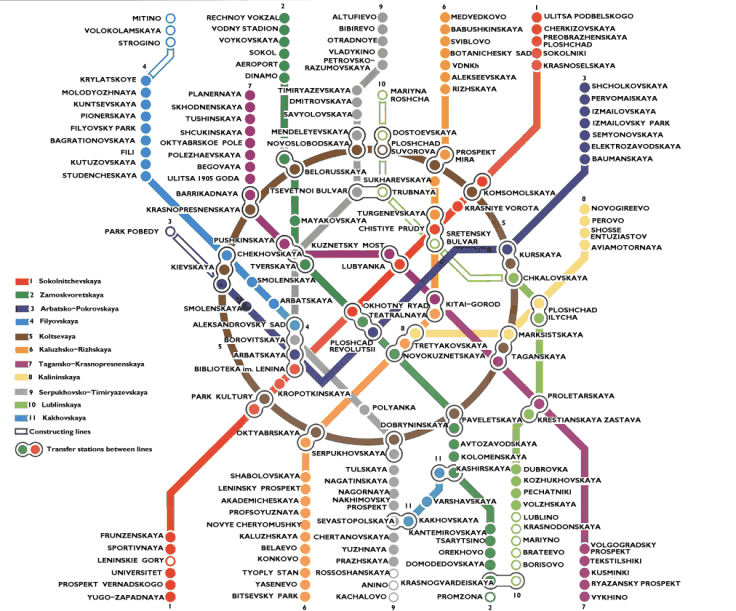 Moscow Metro
Old Russian Tram Maps


Russian translation courtesy of Free2Professional Translation.


--How Much is that Worth Today?


This site compares the purchasing power of money in the United States (or colonies) from 1665 to any other year including the present. To determine the value of an amount of money in one year compared to another, enter the values in the appropriate places below. For example, you may want to know: How much money would you need today to have the same "purchasing power" of $500 in year 1970? If you entered these values in the correct places, you will find that the answer is $2,290.12.

This site is offered by Economic History Services.

Economic History Services

I acquired this resource from Marlaine Block, NeatNew, 12 November 2004.


--Evolutionz


EVOLUTIONz allows a user to construct, compare, observe, and explore dynamic artificial ecosystems through a 3D interface. The inhabitants of these ecosystems are artificial animals, each controlled by a neural net, which compete for limited resources and evolve over time. The program is meant as a fun tool for investigating learning and open-ended evolution.


--Digital Biology Project: Biota.org


The mission of Biota.org is to promote and assist in the engineering of complete, biologically-inspired, synthetic ecosystems and organisms. This involves the creation and deployment of digital tools and environments for simulation, research, and learning about living systems both natural and artificial. These tools could range from simple genetic algorithms all the way up to full multi-user virtual environments. Biota.org will seek to nourish a community of interest and to bring the experience of interacting with digital biota to a large audience through the medium of the Internet. Cyberbiology is Artificial Life made visible through Cyberspace.


--Retirement Reality Check


Allstate Insurance Company's Retirement Reality Check survey is an annual review of American's attitudes toward, and savings for, retirement. The 2004 survey shows that, while Americans generally are optimistic about retirement, they recognize specific areas in which they are falling short financially. In the Allstate survey, the generations were defined as: Silent Generation, born before 1946; Baby Boomers, born 1946-1964; and Generation X, born 1965-1978.

Retirement Reality Check

This is a 17-page PDF file.


Until next week!

Blog editor



Sweet dolphin smile.


*Answer to question: Reef fish color tiles! What? Yes, these are close-up photos of reef fish skin.



Image Credits
--"Best Buy Logo," 215 x 161 pixels - 14k
www.cnnfn.com/.../ best_buy/best_buy.03.jpg
--"In Sync Cover,"http://www.scup.org/pubs/books/is_ebrdls.html
"Moscow Metro,"http://www.wtr.ru/moscow/eng/metro/metro.html
--"Firefox Logo,765 x 735 pixels - 309k
piercedotzler.com/ mozilla/firefox.png
--"Reef Fish Color Tiles," http://www.sciencenews.org/articles/20041106/bob8.asp
--"Smiling Dolphin," 310 x 235 pixels - 18k
www.dolphinsdiscovery.com/
--"Tomorrow's Professor Logo," http://ctl.stanford.edu/Tomprof/index.shtml
--"Tram Map,Москва, 1910", Общий план сети электрических трамваев в г. Москве (575 Kб),http://tram.ruz.net/maps/